What Is a Soft Credit Pull?
A soft credit pull is a credit inquiry made by doctors or a financial organization. These credit pulls don't affect a patient's credit score, allowing the potential financer to review important information about their credit report without impacting their creditworthiness.
How Do Soft Credit Pulls Enhance Patient Financing Decisions?
Prequalifying patients for financing makes your life and your patients' lives easier. Lenders typically do a hard pull if they're going to finance the consumer, and some lenders will do a soft and hard pull.
A soft credit pull can enhance patient financing in multiple ways, including:
1. Helps prequalify patients
As an IVF doctor, you may not be handling the financing yourself "in-house," but you will send them to a third-party lender pulling their credit. A simple soft credit pull quickly prequalifies or disqualifies patients before putting them through the process of a hard pull from a lender. Hard pulls negatively affect your patient's credit.
2. Saves time and money
Prequalification for medical financing reduces the time and money you spend speaking with patients who cannot afford your services. A soft pull considers just enough information to get a basic understanding of their credit to prevent wasted time and effort for you and your patient.
3. Simplifies the IVF journey
Soft pulls help you and your patient move from worrying about financing to setting up appointments. Instead of stressing about the financial impact of the IVF process, your patient can make a decision and put money down to begin their journey into parenthood with your help.
4. Provides more options for patients
If your patient is prequalified for financing, they are better positioned to choose an appropriate lender. Multiple lending options enhance the patient/provider relationship, too.
Financing decisions can make or break whether your patient can afford IVF treatment. Prequalifying them sooner rather than later is the best path forward for your practice.
How Do Patients Benefit from Soft Credit Pulls?
Faster Access to Care
Preapproved and credit-checked IVF patients enjoy faster access to care. Time is of the essence with IVF treatments, and prequalification prevents delays in care.
Reduced Stress
You don't want to give your patients false hope; a soft credit pull can prevent that. Knowing that they will get approved for a loan alleviates the stress of IVF financing so your patients can focus on their fertility.
Improved Health Outcomes
Access to financing gets your patients the best possible outcome for their IVF treatment. Prequalifying your patients sets them up for success instead of failure.
Better Financial Planning
Medical patients are better positioned to plan for IVF financing if they understand where they stand with their credit checks. A soft credit pull helps patients create a plan of attack for funding their IVF treatments.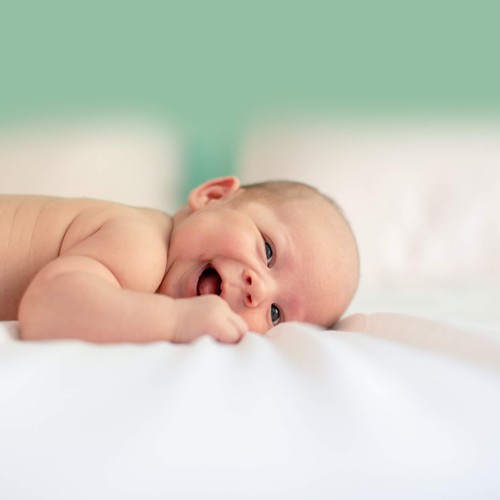 How Does Patient Financing for IVF Work?
Your patients will already wonder how to pay for IVF before booking an appointment. As a provider, you may also not understand the IVF financing process, so here is a brief look at how it works.
Application
Patients interested in IVF financing need to complete an appointment process. This requires basic personal information, including a credit check (we covered earlier how most financers do a hard credit pull in this process). This determines eligibility and evaluates repayment terms.
Loan Approval
Once the application is approved, your patient will be given a maximum loan amount that may or may not cover your treatment costs.
Treatment Cost Coverage
As the medical provider, you'll discuss treatment costs with your patient once approved for a loan. This can be used to cover all IVF-related expenses, including diagnostic tests, medications, fertility procedures, laboratory fees, and even genetic testing or egg freezing.
Soft credit pulls help your patient quickly move through the IVF financing process. If they know they can afford your services, they'll move toward their healthcare goals more quickly.
What Does Your Patient Need to Know About Soft Credit Pulls?
If you decide to offer a pre-approval process for your patients, there are a few things you should let them know upfront. This information can even help sell the idea of using a loan to cover the cost of treatment, particularly for patients who can put a lump sum down for your services.
First, your patient must know that a soft credit pull does not impact their credit score. Patients can rest easy knowing that the credit check you're conducting can only improve their odds of approval.
Also, your patients need to know what soft credit pulls are used for. In most cases, they are used for the pre-qualification processes to give the consumer more financing options and help pair them with the ideal lender.
Likewise, the information revealed is essential to your patients. Soft credit pulls provide information on a patient's credit report, including credit inquiries, public records, and account summaries.
You must get patient consent before using a soft credit pull. They should understand that their credit information is protected and should only be accessed by authorized entities for legitimate purposes.
Be sure to inform your patients that there is a difference between the preapproval process and hard credit pulls. Hard credit pulls can affect their credit score and will temporarily lower it.
Allow your patients to opt out of a soft credit pull, too. If they prefer not to have their credit checked before searching for a lender, give them the option. Allowing your patients to make informed decisions regarding their credit inquiries is critical to protecting them.
By providing your patients with sufficient information about soft credit pulls, they can make informed decisions about their credit information usage, its potential benefits, and its protection. Open communication between providers and patients also fosters trust and ensures patients know their rights.
Start Using Soft Credit Pulls to Enhance Patient Financing
You and your patients want peace of mind surrounding IVF financing. A soft credit pull positions both of you for success and helps move treatment forward. Ultimately, pulling credit and offering financing options leads to more happy patients and more babies being brought into this world.
Learn how to start offering your patients soft credit pulls for prequalification when you book an appointment with us today.